Insurance companies  
EuroHailstorm offers major Italian insurance companies an innovative and comprehensive claims management, from the preliminary investigation to the return of the vehicle. A data-driven approach and extreme care for the customer relationship are the key factor to achieve the highest level of policyholder satisfaction.
Services to the company
An efficient repair service is an important opportunity to gain the loyalty of the insured and therefore our working system is designed to turn a negative event into a positive experience.
Services to agents
EuroHailstorm's goal is to satisfy the insured by taking care of the service experience in detail. Our customer care staff are trained to assist and monitoring clients with kindness and professionalism during the repair process. Through a link the policyholder can check in real time the status of the repair and the progress of the different work steps.
Services to policyholders
EuroHailstorm's aim is to satisfy the insured party to the fullest by reducing downtime and paying close attention to the service experience. Our customer care staff is trained to assist motorists at all times with kindness and professionally during the repair process. Through a simple link, the policyholder can check in real time the status of the repair and the progress of the various scheduled work steps.
An in cloud system
Real-time tracking of the repair status, periodic automatic reporting and communication automation are the distinguishing factors that make EuroHailstorm the next generation provider. The high technological component guarantees the insured and the company a totally transparent service and at the same time provides EuroHailstorm with the fundamental data to optimise the service delivery performance.
For the insured
When opening a claim, the insured is provided with a link from which to monitor the status of the repair in real time
For the insurance agent
A personal area of our cloud-based management software is dedicated to agents, allowing them to monitor the repair calendar at both an individual and an aggregated level.
For the insurance company
The management system automatically sends periodic reports on the network performance and the level of customer satisfaction, which can be customised according to specific interests.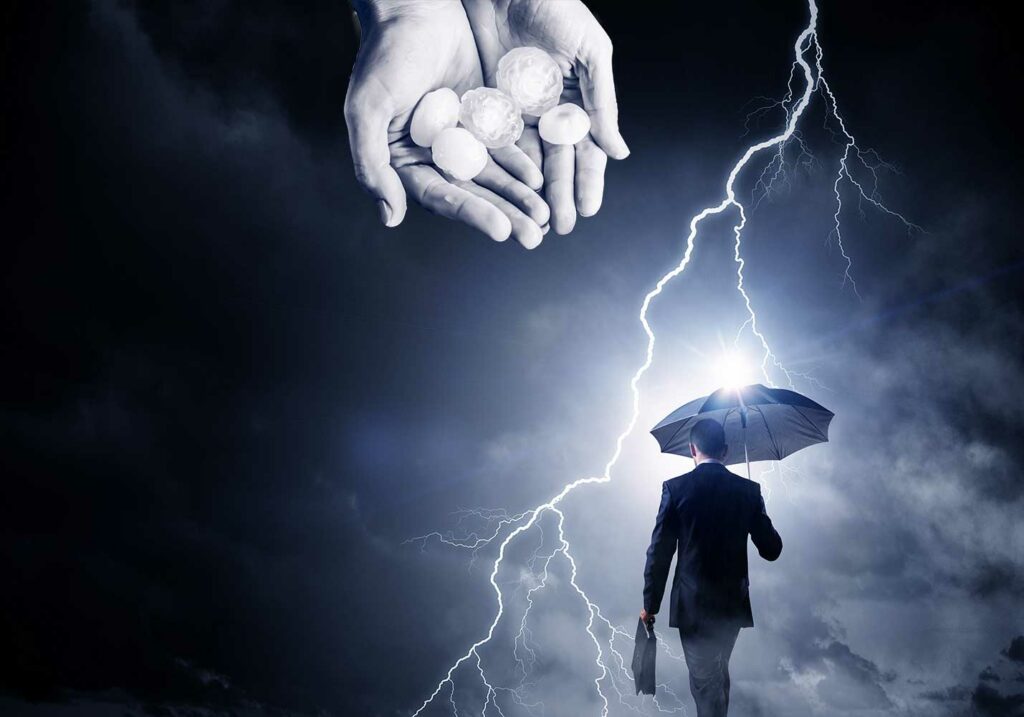 Catastrophic Events
Seasonal fluctuations and concentrations of critical issues characterise our activity. This is why our ordinary work is adapted in an extraordinary way. After exceptional weather events, congestion in local centres occurs and repair times are extended.

In these situations, we adopt a specific strategy involving some special activation tools.
Emergency Response Hub
Temporary centres open on site within 72 hours of the event to carry out on-site safety and repair operations.
Discover our network of 900 body shops
Would you like to collaborate?